Maximize Your Health & Performance with Lyvecap STRONG
A Scientifically-Superior Probiotic
200 Billion CFUs
1g Leucine and 2g Taurine
Backed by science, founded by doctors
Shop Now
WHAT SETS US APART
200 Billion CFUs per cap
Energizing effect that increases

oxygen availability in the body

2 amino acids Leucine and Taurine
Crafted in Italy by a world-renowned

pioneer in the field of intestinal microflora

Clinically proven to balance gut microbiota
Decreases V02, mean heart rate,

and blood lactate levels

Boosts immunity and builds STRONG physical resiliency
Helps the body withstand shifts in

gut flora during intense exercise

Created to improve performance, recovery,

and wellness for high-performance athletes

Formulated to survive the harsh

environment of the stomach
Meet the Missing Link to Your Performance Routine
No messy powders, scoops, or hard-to-swallow pills. Our highly potent, precisely-dosed probiotic, STRONG, mixes easily into any drink of your choice and can be stored at room temperature while you travel (for up to one week without affecting potency).
Our living, probiotic-packed caps are a simple addition to your daily routine. Each month, we'll send you a fresh supply. Cancel anytime, risk-free.
Trusted by Professional Athletes
Since starting Lyvecap I have been less sore after workouts. I feel that my body has been recovering better and that I am getting more from my nutrition without changing the foods I have been eating. My mood has brightened and I have noticed a general increase in happiness on a daily basis. I am sleeping better at night and feeling more rested in the morning. My body feels like it's in a natural rhythm functioning.

Villyan Bijev

Professional Soccer, Oklahoma City Energy FC
LYVECAP fills a need I didn't even know I needed. This science-backed probiotic quickly became integral to my performance on the track as well as my basic well-being. I used to leave long sessions completely wiped. After taking LYVECAP, I've noticed an increase in energy and I'm able to handle more load. I'm recovering faster, sleeping better, and even my allergies seem to have diminished.

Allie Buchalski

Professional Track Athlete
Having a product like LYVECAP is a tremendous help to my body's wellbeing. With competing week in and week out body fatigue is inevitable. Since I've been on LYVECAP my inflammation has gone down considerably and recovery has improved substantially. Allowing me to be on the court for longer while feeling healthier than ever before.

Collin Altamirano

Professional Track Athlete
As a professional athlete, Lyvecap is an essential part of my daily recovery. It keeps my stomach happy (less bloating), helps me get more deep sleep, and helps my muscles recover faster. The first time I took Lyvecap before my race, I noticed that I was able to get a good night's rest and didnt feel my legs burning from lactate during the night--quick recovery is a must in running for preventing injury, preparing for back to back races, or the next workout.

Laurie Barton

Professional Runner
As a professional and international rugby player for the last decade, taking ownership of how you live and what you put into your body is critically important to continued performance on the field and a healthy lifestyle off it. Optimizing performance requires more than just eating well, it requires proven products backed by science to supplement and maximize nutrition. LYVECAP works to restore gut, strengthen immunity and boost performance - scientifically. Since starting LYVECAP I not only feel better, but my performance in training has improved. I am able to work harder, recover faster and live healthier.

Blaine Scully

U.S. National Rugby Team
I have always taken a probiotic for my health, but I recently switched to LYVECAP. I soon realized that my day to day energy fluctuations were gone. Not only did my energy level seem better, but also more consistent. In the past, if my day started with an intense conditioning class, I felt short of energy for the rest of the day. That doesn't happen anymore. Not only do I now have energy throughout the day, my recovery time in between classes is quick. I know it is hard to believe, but I honestly feel like my energy level has doubled, and I know this improvement is from LYVECAP, because I have not changed anything else in my daily routine. I highly recommend this probiotic to all athletes who are looking to up their game!

Juliana Bellisimo

Professional Ballet Dancer
I started using Lyvecap and noticed my recovery improving about 2 weeks later. It's a great addition to my morning routine, helps me hydrate first thing in the morning, tastes good, and is easy to use. I love that it's really convenient to travel with and manage while on the tour. It gives me confidence knowing that I'm taking care of my body the right way.

Shelby Rogers

Professional Tennis
I've never realized how important gut health is! Since I've started using Lyvecap I feel the difference how my body responds and recovers faster after brutal sets. It also protects me from getting sick when traveling. I frequently when traveling get sniffles or congestion after a meet - I've not had that since starting on Lyvecap.

Michael Andrew

Professional Swimmer / Olympic Athlete / American Record Holder
What you put in your body is such a huge investment to your success. Before taking LYVECAP, I didn't always feel balanced. My stomach would feel blown up, I would feel nauseous and low on energy then have to go practice. It sucked. Since taking LYVECAP I haven't felt any of that. My stomach feels balanced, I have good energy and good recovery. My whole body feels balanced and is at peace. I feel confident in LYVECAP helping me take care of my body and wellness.

Sofie Babic

Professional Golf
When I started LYVECAP, I immediately felt a difference in how much faster my body was able to recover. Practices and tournaments can really take a toll on the body, but LYVECAP has really helped me with recovery and reducing fatigue, allowing me to have better performance on and off the court.

Connie Ma

Collegiate Tennis
Lyvecap has become part of my daily routine. We put our bodies through a lot as athletes, and often times we neglect how important our gut and microbiome are. There's some peace of mind that comes with knowing that I'm taking the highest quality probiotic backed by research. With all the travel and racing, these little things go a long way in keeping me healthy throughout the course of the season. And I have to say, I've only had really good days on the bike after taking the Elite 800 formula!

Christopher Blevins

American Cyclist / 2021 Olympian / XCC World Champ
STRONG should be kept in a refrigerator, ideally between 39-46°F. Do not put caps in the freezer. If you are traveling, STRONG can be stored at room temperature for up to one week without affecting potency.
Take one cap a day. STRONG is pre-portioned to make it easy to stay consistent with your probiotic regimen
Results will vary from person to person due to the unique nature of the microbiome. Most of our customers feel a difference in 3-4 weeks. However, probiotics deliver the best benefits when taken consistently over long periods of time.
STRONG can be taken at any time of day. However, we recommend taking your probiotics first thing in the morning on an empty stomach.
The stomach has lower acid levels when the digestive system is not active. Taking probiotics in a fasted state may increase the number of live bacteria that survive the stomach's harsh environment.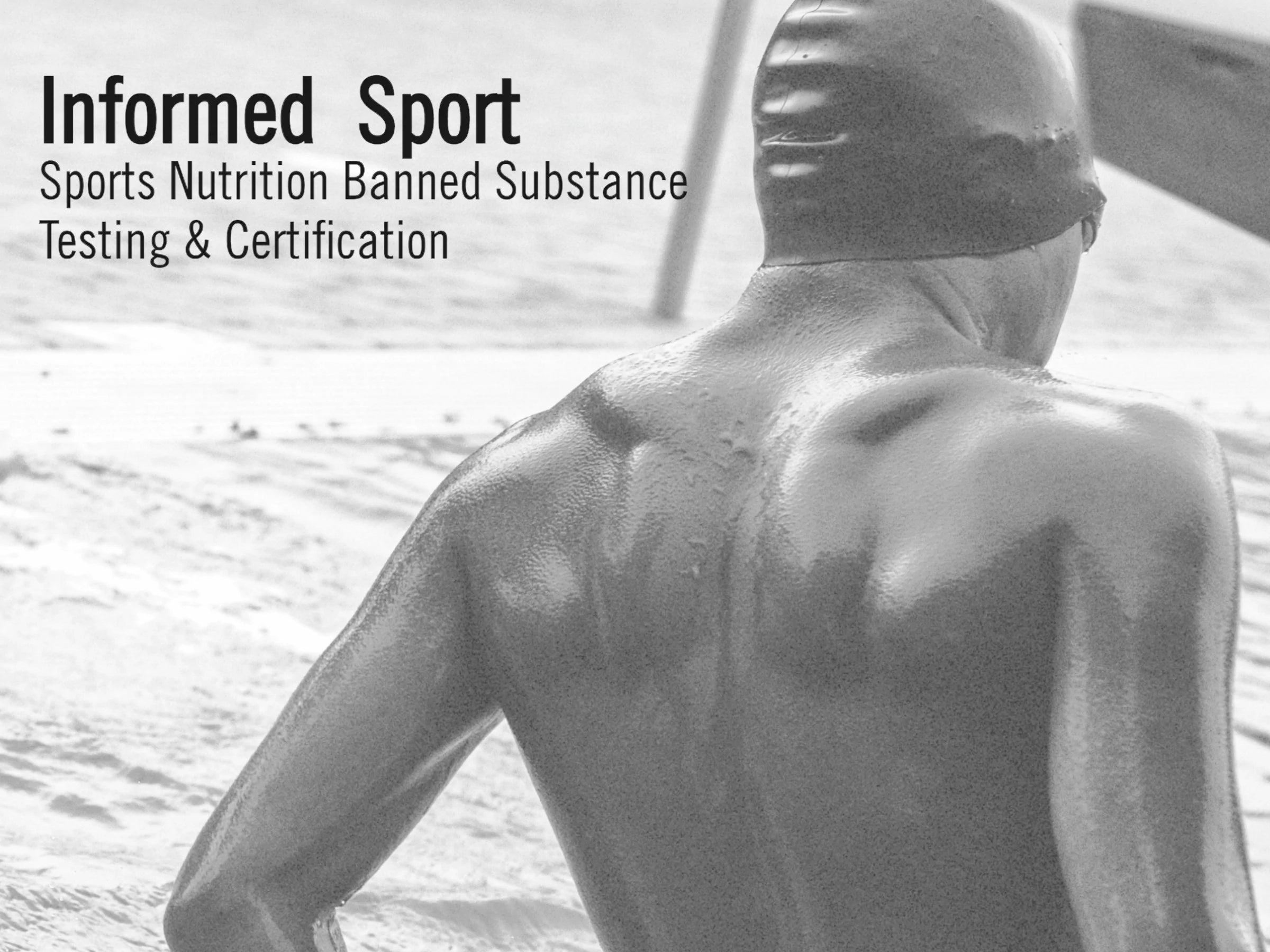 Lyvecap STRONG is Informed Sports Certified, which means every batch is extensively tested before it's released to the market. Products are tested for banned, harmful, or prohibited substances. These tests are conducted in accordance with many major sports organizations' substance lists including NHL, NCAA, PGA/LPGA, MLS, and WADA. We believe in transparency and high-quality testing to guarantee the best product line for our athletes.